BASF launches a renewable alternative to Sandalwood
Image used for illustrative purposes only
BASF Nutrition & Health and Isobionics are launching their first joint product-an alternative to sandalwood oil.
 Isobionics, founded in 2008, is an ingredients company in the Netherlands developing, producing and selling a range of natural products in the flavour and fragrance market using its proprietary platform technology. This technology can produce many compounds including citrus oils (Lemon, Orange, Grapefruit), compounds like Valencene and Nootkatone, Sandalwood oil, Patchouli oil and many other less known basic building blocks for the Flavour & Fragrance industry. The technology converts to sugar, dissolved in water, into Valencene (Orange flavour) or other natural compounds in a fermentation vessel. The company has used this technology to launch 'Isobionics Santalol' an alternative to sandalwood oil. 
Original sandalwood oil is extracted from the wood and roots of the white sandalwood tree. But due to the indiscriminate exploitation of the trees, the species are endangered and therefore the sandalwood tree is on the Red List of the International Union for Conservation of Nature (IUCN). However, the demand for the fragrance remains very popular. In India, sandalwood is a part of a religious ceremony and the fragrance has a cultural significance."With our new development, we focus on the needs of our customers, who demand reliability in the supply of raw materials. Isobionics Santalol is highly available and conserves natural resources. It offers consistent high quality and is independent of weather and harvesting conditions," says Steffen Goetz, Head of BASF's Aroma Ingredients business. As an alternative to sandalwood oil, Isobionics Santalol is particularly suitable for use in perfumes and exclusive personal care products.
It was in September last year that BASF acquired Isobionics, a leading innovator in biotechnology for the production of natural flavour ingredients. Toine Janssen, founder of Isobionics says, "Replacing real sandalwood oil is a challenge that we have mastered with Isobionics Santalol. Our Santalol is the heart of sandalwood oil." "In fragrance compositions, Isobionics Santalol brings more volume and warmth. Floral-oriental fine fragrances are enhanced by the creamy sandalwood note," he adds.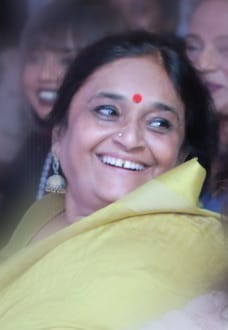 Sheela Iyer is an observer of the Indian Cosmetics & personal care industry and the editor of 'Cosmetech'. She regularly video interviews industry experts on Cosmetech TV and has her fortnightly podcast 'Cosmetics Today'
Subscribe to our free newsletter to read the latest news and articles before they are published.