Consumer now demands 'Certified' Natural Cosmetics
Image used for illustrative purposes only
While the dynamic 'Natural 'trend gains more movement with the COVID crisis ,consumers are now demanding authentic ingredients, ethical sourcing and more transparency.   
Consumers cite a multitude of reasons to buy ' Natural Cosmetics '. A survey conducted among salon owners at a trade event ' Beauty Business Days' listed reasons why women buy natural/organic beauty products- 70% said they were healthier for their skin and 44% said they didn't want chemicals on their skin , 27% mentioned that the ingredients in regular beauty products were harmful to their health.
Consumers settle for USD 1.7 million in a class action suit
The hype around the 'natural' label has increased so much that it has even become a reason for litigation. There have been many class action lawsuits filed in the US over the use of the word "natural" on cosmetics labels. For instance, a class action complaint was filed in December 2018 against Tarte claiming that the line of "high performance naturals" contains synthetic ingredients. Although Tarte has not admitted any wrongdoing, the company agreed to settle this case in October 2019 for $1.7 million , to avoid the high costs of litigation. Similar lawsuits were filed against two more brands – Blum naturals and Renpure as recently as May 2020. These law suits do not hold (as nowhere in the world are there any legal requirements for using the claim 'Natural' on the label) but consumers will continue to demand transparency by filing such suits.
Image used for illustrative purposes only
What constitutes 'Natural' Cosmetics
A simple Google search throws up the fact that a significant number of consumers are confused about what specifically is a natural product, what is an organic one and why does a brand claim itself 'sustainable. To answer this, many brands are turning to globally recognized standards certified by agencies like ECOCERT, US NPA, INDOCERT , Made Safe , NaTrue etc. At the same time, consumers are setting up their own different definitions for "natural" and/or organic and 'sustainable'. Robert Zonis , an  US based Formulating Chemist when talking about the confusion consumers have says "I've had clients tell me that beeswax and lanolin cannot be natural because they are animal products. Lets be clear- Let "natural" mean no synthetics and no petro-chemicals, "cruelty-free" mean no by-products from animal slaughter, and "no animal testing" mean just that."
 In the US, a bill has been introduced in the Congress by Rep. Sean Patrick Mahoney which, if passed, would define the terms "natural" and "naturally-derived ingredient" in personal care products. He hopes the bill will set the standard for 'natural' personal care products. In November 2016, in an effort to keep up with 'Natural' and 'Organic' trend, the International Organization for Standardization (ISO) issued ISO 16128, a new series of guidelines for any product on the European market claiming to be natural/ organic and products found making claims of being natural or organic without compliance or certification would not be allowed to be sold. In India, cosmetic brands are under no legal obligation to list all their ingredients on the label and hence brands continue to use 'Natural' , Organic , Sustainable' claims on the label. Amarjit Sahota of Organic Monitor prefers to keep the definition simple- "Natural cosmetics are those made from natural ingredients and which avoid synthetic chemicals, such as parabens, SLS / SLES, etc." , he opines 
Image used for illustrative purposes only
How do Cosmetic Chemists formulate 'Natural' products 
While Brands are rushing to satisfy this consumer demand, formulators say it's a tough job. Maintaining natural or organic standards as endorsed by organizations such as ECOCERT and also making sure a formula has the desired sensorial attributes,  a good shelf life and as effective as a conventional product is difficult. 
In the absence of clear definitions, the question remains – What is natural? Or what is organic? For example, water is not organic, but it typically accounts for 70% of a product formulation that claims to be nearly 100% organic!  Hence formulators are creating levels of natural. For example, 100% natural, organic products or formulas that are made from 95% organically-certified products or 100% naturally-derived, or products those are free from ingredients such as mineral oil. Formulators say it has never been more complicated to formulate and sell products with natural ingredients as it is today. 
According to Mark Fuller,a formulation consultant, " the biggest gap in Formulating 'Naturals' is in the area of Preservatives". David Steinberg, author of 'Preservatives for Cosmetics' is also of the same opinion. He warns that as demand for all things natural continues to grow, the cases of product contamination is heightened. "In their rush to condemn select preservation systems, industry detractors often fail to note the important role that preservatives play in maintaining product integrity and, ultimately, human health", he says. Acclaimed cosmetic chemist and author Perry Romanowski sums it up well. He says "The reason that formulating natural products is a problem is because it ties the hands of cosmetic chemists by limiting the number of ingredients they can use. By removing some of the best functional ingredients from their toolbox (petrolatum, mineral oil, preservatives, and synthetic fragrances) they will not be able to produce the best performing products. It would be like asking a chef to make an omelet but telling them they can't use eggs!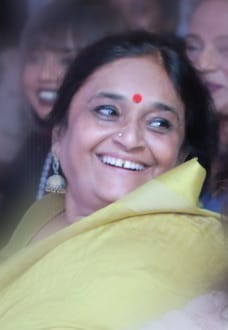 Sheela Iyer is an observer of the Indian Cosmetics & personal care industry and the editor of 'Cosmetech'. She regularly video interviews industry experts on Cosmetech TV and has her fortnightly podcast 'Cosmetics Today'