Chemical Brothers launch Mobile App for Formulators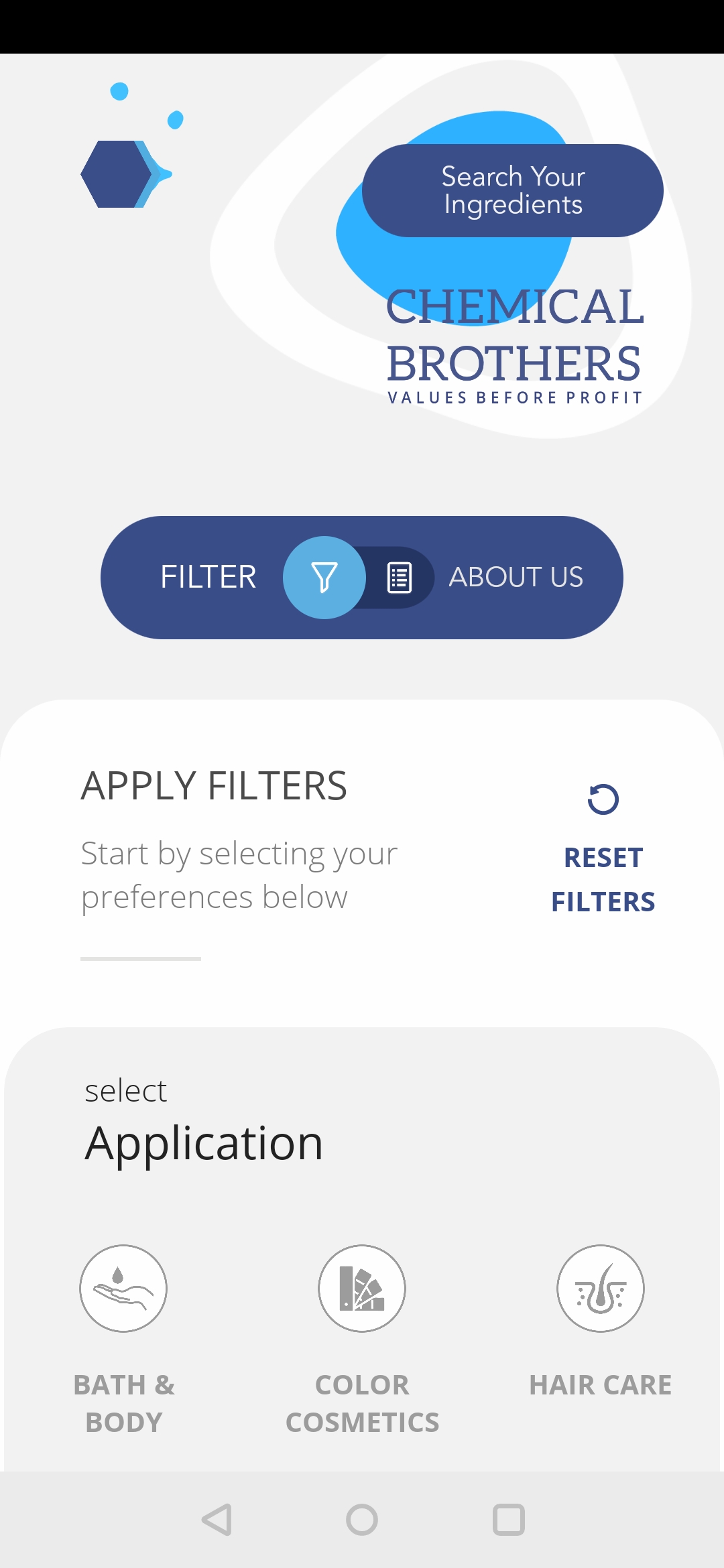 Traditional ways and means of product communication have become redundant and ingredient suppliers have been known to carry out product guides, ingredient information, certifications, compliance details and many such documents around to their customers. And when there are more than 100 ingredients suppliers representing more than 1000 cosmetic ingredients, it becomes very difficult to put it out on a piece of paper and present it in front of the customers. It also makes it quite difficult and confusing for a cosmetic brand owner or a formulator to learn about all the ingredients.
 A mobile application in the name of 'Chemical Brothers – Personal Care that solves this problem for the aspiring beauty brand owners, research scientists and R & D formulators. The app not only filters out your specific search but also fulfils any formulation related requirements for any cosmetic brand owners who look to launch their brand. The app attempts to bridge this gap between an ingredient supplier and cosmetic product manufacturer and bring them closer via this platform that can not only guide them to the right choice for an ingredient but also help to formulate and offer other related news regarding the latest ingredient launches, technology updates, sample requests etc.
Says Shail Vinayak, CEO – Nano Tech Chemical Brothers  "We believe that this is the first time that someone has come up with an idea of keeping the customers informed about cosmetic ingredients via means of a mobile phone. We believe that this mobile application solution has a bright future in terms of gathering information and putting in a single platform and offering a 360 deg. solution for their cosmetic raw materials selection process." "The idea was put into execution about a year back and we thought of launching the app during an ingredient fair, however, due to the pandemic it got delayed. And, post the lockdown, digitalization of technology has taken a leap and things have already gone forward to almost about five years and we at Chemical Brothers look to stay ahead with the times and offer our clients solutions that can make their life easy", he adds.
The app may be downloaded from the Google Playstore.
Subscribe to our free newsletter to read the latest news and articles before they are published.