COVID 19 impacts the beauty Packaging Sector
Image used for illustrative purposes only
The impact of the pandemic and the subsequent lockdowns has been mixed. While demand for certain type of packaging has accelerated, some have seen the sharpest decline ever. The pandemic has therefore presented packaging companies with multiple challenges.
The lockdown, job losses and changing consumer sentiment has translated to decreased sales in a number of categories, thereby reducing demand for certain types of packaging. Demand for consumer packaging has seen a drastic shift with sales to Beauty salons, retailers and malls kiosks registering almost nil during the lockdown and significantly reduced in the Unlock phase. At the same time with increased online sales, demand for e-commerce packaging shot up. Industry, bulk and transportation packaging sector had been also heavily impacted during the lockdown. On the positive side, Packaging for the health, householdcare and Hygiene products has seen robust growth. High growth in demand for corrugated packaging for e-commerce and grocery deliveries is also observed. 
Image used for illustrative purposes only
Factors impacting Packaging choices
The Unlock scenario presents a different set of challenges. Supply chains were hugely impacted during the lockdown with less or in some cases no consignments coming in. Reports of consignments especially from China being held up at ports awaiting custom clearances were commonplace. Indian cosmetic industry is considerably dependent on China for packaging and hence developing alternate supply lines is critical. Cosmetic brands must realise that it is important to look beyond choosing a supplier based on lowest price and start appreciating the risks of dependence..
 With shrinking incomes and job uncertainties, consumers are demanding smaller size, no-frills and cheaper goods. Consumers are also placing Hygiene high in their list of priorities. These aspects have begun affecting packaging choices and brands are preferring to incorporate packaging designs and substrates that demonstrably address hygiene and safety concerns. Packaging companies are under pressure to not only reduce prices but also redesign their offerings. Cosmetics Businesses are severely stretched for cash flow. Some have even suspended operations citing labour shortage or unavailability of working capital. This is impacting the packaging sector with defaults and loss of business. Packaging companies have to prepare themselves for a rough road ahead.
COVID crisis impacts Packaging Megatrends
In light of the pandemic, safety and hygiene may become a higher priority than sustainability. According to experts, Sustainability will continue to be the foremost concern long term, but consumers will appreciate hygiene advantages now. Packaging companies must tweak their offerings to include hygiene as well. Consumers are watchful about the products they touch not only in the retail store but even those delivered to their homes.  Touchless packaging and dispensers including Pumps, sprays and closures will be vital areas of interest. Packaging companies must consider new areas of growth potential by introducing designs incorporating new consumer concerns and formats like D-I-Y Cosmetics. 
As the world slowly adjusts to the "new normal," consumers seem to have only one thing on their mind: stay safe and hygienic and Packaging companies must help them to just that!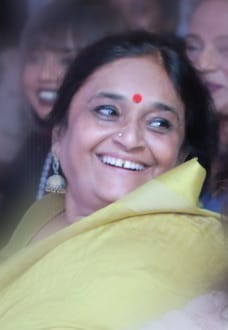 Sheela Iyer is an observer of the Indian Cosmetics & personal care industry and the editor of 'Cosmetech'. She regularly video interviews industry experts on Cosmetech TV and has her fortnightly podcast 'Cosmetics Today'