Cosmetic brands dig their teeth into the juicy power of the 'Naturals'
Image used for illustrative purposes only
According to a recent report by Kline, the natural cosmetics market, presently at US$39 billion is growing at 8.8%. Although North America, China, Brazil and Europe account for a sizable 75%, in countries like India, the trend is showing sizable traction.
The pandemic has just made the 'Naturals' segment juicer. As consumers are adopting wellness practices to improve their physical and mental health, cosmetics and personal care companies are adopting different approaches to gratify their demand. While some are focusing on the development of new products, others are acquiring 'Natural' brands, while still others are collaborating with ingredient suppliers/ communities to offer 'nature based sustainable' products. . 
The Post Pandemic Consumer
In the post pandemic world , the consumer is  focused on self care. The lockdown has forced consumers to eat healthy and shun junk food. Consumers are now tuned in to their mental health needs too – whether stress, sleep deprivation or anxiety, they are learning to recognize the triggers. Food labels are being read and personal care products are being assessed for potential harmers. According to the Kline report on "naturals' the post pandemic consumer is buying less cleansing , wash , makeup products and much more Facial skincare , Hand and body lotions.  
The 'naturals' trend isn't a reaction to the pandemic. Brands had noticed the trend as far back as 2010 with the general rise in awareness of health and environmental issues. The pandemic just accelerated it. Lawsuits, such as the Johnson & Johnson case in which a large settlement was awarded as a result of ovarian cancer related to talcum powder — have brought attention to the dangers of chemicals used in personal care products. Some of the other drivers include the availability of exotic ingredients, awareness of traditional knowledge, emergent technologies, and knowledge of environmental aggressors. Concerns over sustainability and desire to nurture local communities are also key drivers.  Innovative Indies are selling on trend natural, organic, clean and cruelty-free products, predominantly to millennial consumers, who are more informed and seek transparency in ingredients, packaging, sustainability and ethical sourcing. Also, the thirst for fresh ideas in the industry has seen marine ingredient cosmetics dive in.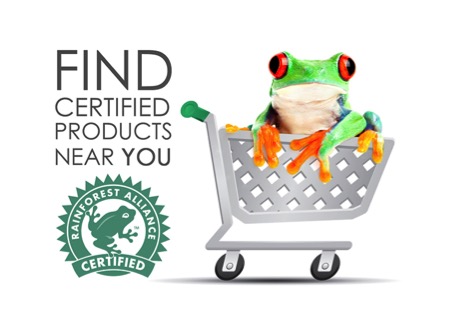 Image used for illustrative purposes only
How have Multinationals tackled the 'Natural Cosmetics' trend
For a long time, Multinationals avoided entering the naturals market. This was due to the high cost of natural and organic ingredients and the hassles of R & D. But with 'natural' and herbal brands eroding their market share, and indie brands snapping at their heels besides the consumer demanding herbal options, they were left with not much choice. It is interesting to note that major multinationals have addressed the naturals trend by the acquisition route. Estée Lauder started the trend way back in 1993 when the company acquired Aveda and later invested into Forest Essentials. L'Oréal added The Body Shop, Kiehl's and Sanoflore to its 'naturals' portfolio. The French giant recently signed a deal  to acquire US based Thayers Natural remedies. Bare Escentuals was purchased by Shiseido in 2010 heralding the start of a new wave of investment activity in the natural personal care industry. In the same year, Unilever acquired REN skincare and later bought Seventh generation. German personal care major Beiersdorf acquired natural cosmetics brand Stop The Water While Using Me! with 'intentions to jointly intensify the impact of sustainable skin care and further our commitment to resource protection'. The fragrances sector also responded with global fragrance player Puig acquiring Brazilian Natural brand Phebo. Puig also acquired a minority stake in cult brand Kama Ayurveda offering the Indian brand a chance to expand its footprint globally. Ingredient supplier Frutarom took a sizable share of Nutrafur and come together with IFF to pursue opportunities. "Sustainability is no longer a trend. It's a fact of life and a spiritual concern of the young consumer," says Mortimer Singer,  CEO of Traub Capital. "You can either spend $10 million to maybe screw up or spend $20 million to buy something that has proof of concept," he adds, when asked about the increasing number of M&A s in the category.
Image used for illustrative purposes only
Indian market for 'Naturals'
Interest for natural products and a change in the perception of naturals from that of home remedies is encouraging domestic brands to enter the segment. The rising supply of domestically sourced raw materials like Aloe Vera, Neem, Amla and Turmeric are also making natural products more affordable and accessible. A strong belief among customers in the healing properties of ayurvedic/herbal formulations and a culture of herbal medicine is proving to be growth drivers in the segment. It must be noted her that growth is observed not only in the mass 'natural' brands but also 'premium/luxury natural' brands.
Indian 'natural' brands are positioned on variety of platforms including  healthy, natural, organic , Vegan and herbal. Brands like Lotus Herbals, Khadi, ' Patanjali' , Baidyanath, Himalaya , Dabur,  Fab India , Nyassa and Soulflower are some popular Indian brands. Premium global brands like Body Shop, Kama Ayurved and Forest Essentials are moving aggressively to get a sizable market share. A host of Indie brands including Organic Harvest, Ruby's organics, skinyoga, Dear Earth and Juicy Chemistry have jumped on the bandwagon. Many of these brands have resorted to certifications like 'Vegan' and ' PETA' besides Ecocert and NaTrue.
The natural trend in India is not new. It started more than three decades back with Shahnaz Hussain and Vinita Jain of Biotique often referred to as the queen and princess of this movement. 
The Outlook for 'Naturals'
The industry outlook for 'Naturals' market looks dynamic as the "natural" trend continues to be among the most significant in the personal care industry. Consequently, exotic oils and butters, ingredients with a natural perception like benzoic acid, natural gums, cellulosics, emollient esters and alkyl polyglucosides are gaining importance. Cosmetic Chemists are responding to the quest for naturals using a cutting edge combination of nature and science. But customer distrust due to unclear definitions, ambiguous regulations and green washing must be addressed if growth is to be sustained.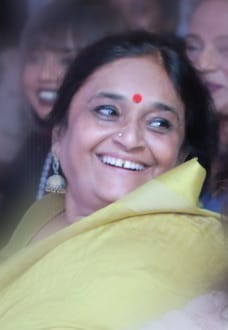 Sheela Iyer is an observer of the Indian Cosmetics & personal care industry and the editor of 'Cosmetech'. She regularly video interviews industry experts on Cosmetech TV and has her fortnightly podcast 'Cosmetics Today'
Subscribe to our free newsletter to read the latest news and articles before they are published.