Will the 'Fairness' category slowdown?
Image used for illustrative purposes only
According to the India Fairness Cream & Bleach Market Overview report published in 2018, the Indian fairness cream market was reportedly worth nearly Rs 3,000 crores in 2019  and was expected to grow to Rs 5,000 crores by 2023. But, with global cosmetic giants answering the prayers of ant-fairness activists with major announcements, this juggernaut may slowdown.
Traditionally, Indians correlate fair skin with good looks, success and upper class/caste. Blame it on the colonial hangover or on the increased exposure to the West, Indian men and women are obsessed with a desire for fairness and will go to any length to get 2-3 shades lighter skin. This lust for fairness has given an unprecedented impetus to the Indian fairness market in the past few decades. From fairness creams to laser treatments, from home remedies to melanin retardants, the market is filled with solutions that promise you lighter skin that will get you a job, win a contest, make you the popularity queen or even bag you a husband. 
Image used for illustrative purposes only
FAL creates the 'fairness' category
Let's first look at the history of the 'fairness' category.   Hindustan Unilever launched Fair & Lovely (FAL) fairness cream in 1975, positioning as the first ever fairness cream. But, in reality, it was E S Patanwala who way back in 1919 launched the first fairness cream calling it 'Afghan snow'. The brand sponsored the first Miss India and had the brand endorsement of actress Persis Khambhatta. Post liberalisation, South India based FMCG company Cavin Kare introduced' Fairever' , a fairness product formulated with natural  ingredients Saffron and milk , posing a challenge to' FAL. FAL then changed track  and now the cream promised to build your confidence. With the success of both these brands, many Indian and multinational brands jumped on the bandwagon with differentiated positioning strategies. Emami, Dabur, L'Oreal, Amway, Ponds, Elder and Avon joined the fray and thus the category grew into a humongous one. Today FAL alone is a 2000 crore brand enjoying 40% of the 5000 crore fairness market. 
Can Men be left far behind?
Until the mid-2000s, men's grooming was restricted to the use of deodorants and shaving creams. However, the last few years, men are including 'fairness' in their grooming routine. It was Emami which launched men's fairness cream ' Fair and Handsome' in the year 2004 drawing upon the research that ' Men tend to use Fairness creams surreptitiously'. With super star Sharukh Khan's endorsement, the brand talked about ditching the 'women's cream for one formulated for Men, thus plugging FAL as a ladies cream. Fair and Handsome was a runaway success with men from both urban and rural areas buying into its promise. Retail shelves were filled with men specific fairness cream from brands like VI John, Patanjali, Garnier , MeGlow, Nivea Men, L'Oreal Men, Pond's Men, Avon Men and Vaseline Men. Brand endorsements by macho Bollywood stars and cricketers helped to catapult the category especially in a price-sensitive market. New brands like Nykaa Men , Beardo , Kaya Men and The Man company now capitalise on the category offering gender specific products.
The Regulator applies a brake
Fairness cream brands have been under the scanner of activists across the world for a long time. In India, Kavitha Emmanuel in 2009 launched the 'Dark is beautiful' campaign   as an awareness and advocacy campaign to fight colourism. The campaign has gained international recognition, garnered support from celebrities like Nandita Das and  mention in various major media  in India and around the world. In 2014, the Advertising Council of India ( ASCI) rolled out  a charter prohibiting Advertising that associated  darker or lighter colour skin with any particular socio-economic strata, caste, community, religion, profession or ethnicity. ASCI received support from celebrities like Taapsee Pannu, Dia Mirza and Sona Mohapatra. In February, this year the new draft of the Drugs and Magic Remedies (Objectionable Advertisements) (Amendment) Bill, 2020, proposed Rs 10 lakh in fine and up to two years' of imprisonment for first-time offence, to companies advertising products that claim to make a person fairer, look younger, increase their height, improve their memory or offer cure for hair loss or greying etc. But is imposing fines and imprisonment enough? Will that curb the demand for such products? No, say experts. Brands will have to self regulate and do it out of their own conscience.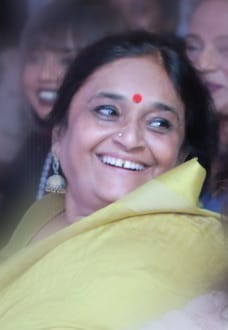 Sheela Iyer is an observer of the Indian Cosmetics & personal care industry and the editor of 'Cosmetech'. She regularly video interviews industry experts on Cosmetech TV and has her fortnightly podcast 'Cosmetics Today'