How has the lockdown impacted personal care industry
With over a billion people staying home countrywide in April- May, consumer behaviour has seen a distinct shift, thereby impacting the Indian cosmetics and personal care industry in more ways than one. Just as the lockdown has provided people the opportunity to learn new skills and has given nature a chance to recuperate, the Indian beauty industry too discovered some positives. Here are a few.   
Health and Hygiene category is growing
Image used for illustrative purposes only
Consumers' sensitivity to health and hygiene is at a highest possible level. This has encouraged almost every FMCG company to enter the hygiene category by leveraging on the brand name to launch new products. New Body wash, Hand wash, and sanitizer brands are adorning store shelves. New categories like vegetable wash, fruit wash, immunity boosters, shoe covers and even masks are being launched by personal care brands. ITC's recently launched 'Nimwash' – a fruit and vegetable hygiene solution and 'Savlon germ protection wipes' use the power of the brand name and the company's distribution network to reach consumers. FMCG giant Marico announced its venture into the hand sanitizer category with the launch of 'Mediker Sanitizer'. Mediker is a 50 year old brand in the protection space. The company also launched 'Veggie Clean', cashing in on the hygiene aspect. Home textiles major Welspun India announced its foray into the Health and Hygiene category with the launch of 'Welspun Health'. The brand offers a range of personal care products that include masks, wipes, disposable linen, coveralls, hand sanitising wipes and surface disinfectant wipes.
Rural Consumption driving market
Image used for illustrative purposes only
Increased expenditure on MNREGA, a good harvest, expectations of good monsoon and reverse migration has increased rural consumption. Unavailability and attractive pricing is luring rural consumers to try out new products. Understandably, the rural consumer is also showing a tendency to be cautious of purchase. So while, sales volumes are going up , it is important to keep prices low.  According to 'Rural Darpan, a report by Impact communications, 26 per cent of the respondents admit to trying out a new brand in the Lockdown period, out of which, 43 per cent  said that they are satisfied with the change and are most likely to stick to the new brand. 60 per cent said that their incomes are affected and are going for a very thought-through purchase.
Trade events going online
The consumers' reluctance to travel have forced the cancellation or postponement of trade events.These events are now taking place virtually. The beauty industry too has taken to live streaming, webinars, social media to keep exhibitors and visitors engaged. Will virtual events be the future – that remains to be seen! But companies aren't leaving any opportunity to take advantage of the value add the event companies are offering.
Finance management is the focus
Except for a few companies, top-line growth has been seriously impacted. The first quarter has been constrained. Hence companies will focus on factors like credit control, inventory management and restricting marketing spends.
HR Restructuring is the key to business continuity
Image used for illustrative purposes only
The chance that companies may be measured by how they prioritised the needs of their people, their customers, their shareholders and the communities during the lockdown is more likely than never before. Hence companies are taking prudent HR measures, so as to not upset the apple cart. Some of the measures adopted by Indian beauty companies include compensation restructuring ,redeploying to other departments , re-skilling, deferment of promotions, furlough leaves, voluntary separation of low performers, temporary suspension , sharing resources and offering work from home opportunities. 
Streamlining supply chains
On the production side, with raw material and packaging supply chains disrupted  and cash flows impacted , not only are financing arrangements being adapted to give smaller suppliers better access to working capital but also supply chains are being diversified.  One likely consequence is that firms may stop relying only on China. Manufacturing hubs such as Vietnam, Mexico, besides domestic suppliers are likely to benefit from that shift. We are also seeing a decentralization of manufacturing capacity, with companies looking to bring production closer home. Automation and small batch production becoming cheaper will fuel this trend. The recent Policy announcements such as 'Atmanirbhar Bharat' are adding to the motivation.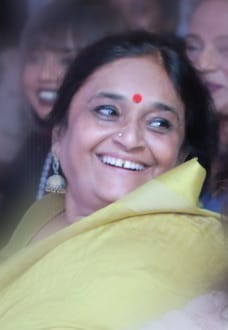 Sheela Iyer is an observer of the Indian Cosmetics & personal care industry and the editor of 'Cosmetech'. She regularly video interviews industry experts on Cosmetech TV and has her fortnightly podcast 'Cosmetics Today'