Impact of Personal Care Formulations on the Environment
Image used for illustrative purposes only
In the last article, Suman Majumder introduced the 12 principles of Green Chemistry. In the second instalment of the series, he articulates the relevance of Green Chemistry in Personal Care formulations.
The world we live in is ever-changing. The global population has already reached seven billion and is forecasted to reach nine billion by 2050. It is obvious that the planet's resources cannot cope with such an exploding human population, especially at existing consumption rates. Human activities have contributed to, or been responsible for, climate change, loss of biodiversity, destruction of habitat for many species and other such environmental damage. Human behaviour and consumption patterns need to change if the planet is to adequately feed another two billion mouths. Sustainable living will be the key mantra for the next decade. Consumer behaviour is also changing. As consumers become more informed, they will demand more from the products they buy. Higher education levels, the Internet and growing use of the same are making consumers more informed than at any other time in history. They are questioning product origins, production methods and ecosystem implications, as well as safety issues. This rise in ethical consumerism is having a significant impact on the cosmetics industry. Cosmetic and ingredient companies are increasingly audited by retailers and NGOs looking to safeguard consumer interests through regular scrutiny.
 It is against this backdrop that the idea of revisiting "Green Chemistry" and its impact on personal care formulation becomes relevant. With a growing deficit of resources and rising ethical consumerism, how can the cosmetics industry become more sustainable? What are the best practices in sustainable product development? What areas are cosmetic scientists focusing on, and what areas need to be improved?
The three pillars of Sustainability- Social, Environmental and Economic should also be considered when applying these principles of "Green Chemistry" to the personal care product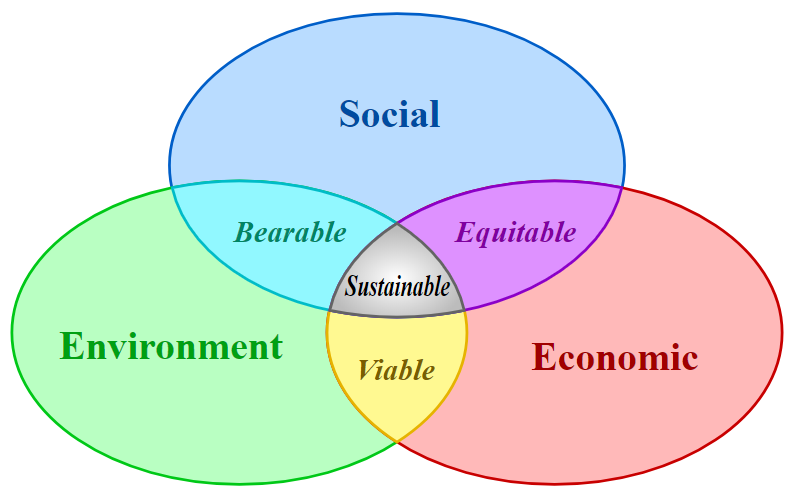 Image for illustration purpose only.
Environmental dimension requires that natural environmental capital remains intact which means that the source and sink functions of the environment should not be degraded. The extraction of renewable resources should not exceed the rate at which they are renewed, and the absorptive capacity of the environment to assimilate wastes should not be exceeded.
Social dimension requires that the cohesion of society and its ability to work towards common goals be maintained. Individual goals, such as those for health and well-being, nutrition, shelter, education, and cultural needs should be met.
Economic dimension is considered when development, which moves towards social and environmental sustainability, is commercially feasible.
Cosmetics and personal care products are made from several chemical constituents which make the body of the formulation, enhance the stability of the same, improve the aesthetics and sensorial aspect of the formulation.
Raw materials generally used in cosmetics:
a) Oils – Hydrocarbons, Vegetable oils & fats, Waxes, Esters, Higher alcohols, Fatty acids & Silicone
b) Surfactants – Anionic, Cationic, Tertiary amines, Amphoteric, Non-ionic c) Polymers – Thickening, Improving texture, Hair setting, Stabilizing emulsion
d) Glycol – Moisturizer, Stabilizer, Solvent, Solubilizers of aroma chemicals, Disperser of polymers
e) Others – Active molecules, Colouring agents, Preservatives, Antioxidants, Chelating agent.
Thus, cosmetics are closely linked to the chemical industry. Indeed, many of the larger chemical companies in the world supply speciality chemicals to the cosmetics industry; such companies include BASF, Dow Chemical, Evonik, Rhodia and Eastman Chemical. The big chemical conglomerates have a heavy focus on environmental safety, sustainable sourcing programs with time-bound targets. But small companies who do not have governance sometimes follow unethical business practices for the short-term profit, which result in environmental pollution and eventually become associated with the cosmetics industry.
Cosmetic companies are also coming under the radar for natural ingredient sourcing. The industry is one of the largest users of palm oil,  a vegetable oil that is predominantly grown in Indonesia and Malaysia. Unethical sourcing of palm oil has been the cause for the destruction of tropical rainforests, threatening the habitat of endangered orang-utans. Unilever, one of the largest cosmetic companies in the world, was named as a buyer of unethical palm oil by Greenpeace in November 2009. The move led Unilever to drop its Indonesian supplier and make a commitment to only source sustainable palm oil certified by the Roundtable of Sustainable Palm Oil (RSPO). Green initiatives from big chemical companies like Henkel Corp. who manufactures alkyl polyglycoside surfactants, a class of non-ionic surfactants manufactured from renewable resources including fatty alcohol, derived from coconut and palm oils, and glucose derived from corn starch. But, unfortunately, while these materials are renewable, they can be far from environmentally benign, as biodiverse forests around the globe have been cleared and replaced by monocultures of oil palms. A scheme to certify palm oil as sustainable has been in operation since late 2008, but of the 40 million tonnes of palm oil produced annually, only around 1.7 million tonnes is so far covered.
The environmental damage caused by cosmetic finished products is also coming under the spotlight. Several studies have reported on the adverse effects of cosmetic ingredients on the environment. In August 2012,  U.S federal authorities found Minnesota waterways to be contaminated by cosmetic ingredients. Anti-microbial ingredients like triclocarban and triclosan are present in soaps, disinfectants, and sanitisers; they are getting into fresh waterways from waste treatment plants after entering sewers from consumer households. Not only do these chemicals have endocrine-disrupting abilities, but also are toxic to aquatic bacteria. Triclosan also inhibits photosynthesis in diatom algae, responsible for a large part of the photosynthesis on Earth.
Microplastics in formulations are also accumulating in the seas and oceans, disrupting marine ecosystems. Microbeads are used in soaps, scrubs, and shower gels for exfoliating and texturizing purposes. Since they are slowly biodegradable, they accumulate in water and are ingested by marine life and create damage. So, now these are banned from use in cosmetic products since 2014.
The safety of cosmetic ingredients is also the subject of much concern and is an active subject of research. Studies suggested that phthalates – widely used as solvents in hair sprays, nail varnishes and perfumes – act as potential endocrine disruptors. Parabens, as chemical preservatives present in thousands of cosmetic products, are known to mimic oestrogen and are linked to breast cancer. Other cosmetic chemicals that are linked to health hazards include aluminium salts, petrochemicals oils, triclosan, formaldehyde, mercury, and other heavy metals. Although many of these cosmetic chemicals may be associated with health risks, however, scientific evidence is often lacking. Consumer perception is often stronger than reality when it comes to product safety. Some of the naturally tagged chemicals like natural polyphenols in spices, fruits may be considered often as safe and can be used in abundance may pose serious health issues for many consumers who are allergic to those naturally occurring chemicals. Research in personalized safety tests for natural cosmetics is still at its infancy. But, with the growing demand for greener and personalized cosmetics and personal care products in the cosmetics industry, this field may be in high demand.
A major concern about the safety of such chemicals is the variation in regulations between different regions and countries. For example, the EU banned the use of phthalates in 2003, however, it is still permitted in many other regions. Some countries lack enforcement of regulations, leading to potentially serious incidents. December 2012, the EcoWaste Coalition found that mercury-laden cosmetics were being sold in the Philippines. The national government had banned the sale of cosmetics with mercury because of health risks, but many retailers were ignoring the ban because of laxity in enforcement.
Image used for illustrative purposes only
Metrics for measurement
Cosmetics industry will be under constant scrutiny because of the perceived nature of cosmetic products. Apart from the ethical issues surrounding animal testing, they are often criticised for their selection and use of raw materials, environmental impacts, and safety issues of finished products. Cosmetic companies moving towards greener chemicals and have sustainability as their corporate agenda often makes these initiatives big through the marketing campaign around these products in the market and through CSR and Corporate Sustainability reporting. Over 80% of Global Fortune250 companies (G250) now disclose their sustainability performance in sustainability or corporate social responsibility reports. All cosmetic companies in the G500, including Procter & Gamble, Unilever, Johnson & Johnson, Henkel, and L'Oréal, are publishing CSR reports since 2012.
Direct communication of sustainable development to consumers is also considered by many cosmetic companies to promote their sustainability agenda and to build awareness with consumers. An example of point-of-sale communications is by the American natural cosmetics company, Kiss My Face. It is demonstrating its eco-consciousness with Greenhouse, an in-store point of purchase display that is not only recyclable but made from recycled materials. To make consumers aware of its efforts, Kiss MyFace provides the following explanation on the display: 'Because you care, this display is planet-friendly'. To minimize waste and maximize recycled and sustainable resources, all corrugated components are from minimum of 90% recycled materials. Graphics are printed with non-polluting water solvent inks. Steel parts are made from 70% recycled material and powder coating on metal parts use non-VOC materials that eliminate airborne pollutants. Wood components are biodegradable and treated with an environmentally safe lacquer.'
Aveda created a popular public outreach programme to recycle polypropylenebottle caps. Aveda's 'Recycle Caps with Aveda' campaign has become a popular and effective marketing technique to show the company's concern for the environment, whilst partnering with schools and environmentally conscious consumers.
So are the big chemical industries looking for sustainable natural resources for making greener chemicals? The challenge is often the greener raw materials become more expensive due to low supplies and hence become economically not feasible to be incorporated in cosmetic or personal care products since the synthetic analogues are much cheaper and easily accessible.
When it comes to the application of "Green Chemistry" in a cosmetic or personal care product launched by Cosmetic companies, the corporate carbon footprint can be defined as "the total set of greenhouse gas(GHG) emissions caused by an organization."GHGs can be emitted through transport, the production and consumption of fuels, manufacturing goods, materials, wood as well as the construction of roads and buildings, and the provision of services. For simplicity of reporting and interpretation, the emission of all GHGs is typically expressed in terms of the effective equivalent amount of carbon dioxide.
Raw Material & Packaging
Production
Distribution, Use & End of life
The other important metrics followed is Inventory analysis followed by an impact assessment. This phase of life cycle analysis (LCA) is aimed at evaluating the significance of potential environmental impacts based on the life cycle impact (LCI)flow results. Classical life-cycle impact assessment (LCIA) consists of the following mandatory elements:       a) selection of impact categories, category indicators, and characterization models; b) the classification stage, where the inventory parameters are sorted and assigned to specific impact categories; c) impact measurement, where the categorized LCI flows are characterized, using one of many possible LCIA methodologies, into common equivalence units that are then summed to provide an overall impact category total.
Author : Suman Majumder . PhD, FRSC
suman.majumder1970@gmail .com
Dr Suman Majumder is a senior research and management professional with 20 years of postdoctoral experience in Organic Synthesis and Product Development for various industry sectors including Pharmaceutical, FMCG (Food, Personal Care, Laundry, Hygiene), Packaging and Agro-chemical. He was associated with Industrial R&D with companies like TCG Lifesciences, Dow Chemicals, Sigma-Aldrich, Unilever, Loreal, Avery Dennison and is presently the Head – R&D at Bajaj Consumer Care.