Resilience of Beauty brands inspire Brand extensions
Image used for illustrative purposes only
Zara Beauty is the latest global brand to enter the beauty segment with a brand/category extension. It is the Spanish fashion behemoth's first comprehensive beauty line that leverages on it's brand equity. Sheela Iyer explains the rationale behind brand extensions and the aspects you must factor in.
Brand extensions ensue when the company introduces new products under their brand name albeit very often, in an unrelated category. Companies try to leverage their brand equity, i.e. the place the brand has in the consumers' minds. In India, too fashion and celebrity brands have been launching their beauty range by leveraging on their brand promise- Skinn by Titan, Kay beauty by Katrina, Park Avenue by Raymond, Patanjali , Femina Flaunt , Studiowest by Tata Trent to name a few.
Brand extensions are made in two primary forms. Line extension, when new products are introduced within the same category as the parent brand (e.g. Colgate Herbal, Parachute Advansed , Lakme Absolute) and Category extension, when new products are introduced in different categories than the parent brand (e.g., Lakme Salon , bblunt hair products , Marico veggie clean , Colgate Toothbrushes). A successful category extension is when the new product category conveys the emotional benefits associated with the parent brand, and the attributes are meaningful to consumers when it moves into the new category. Furthermore, consumers perceive the brand's ability to deliver credibly on all the key elements in the new category.
Successful brands consider launching category extensions as it requires far less resources both in terms of money and time to launch a new product under a well-known brand than to launch an absolutely new one. A known brand name directly communicates messages to consumers based on the existing brand promise and positions the brand extension for quicker success. They also reduce the risk of initial trial due to consumers' familiarity with the core brand. Moreover, they often decrease the cost of distribution and increase the efficiency of promotional expenditure. Brand extensions also benefit the parent brand by creating a greater sense of brand loyalty, consumer perception of the brand, and sustaining the parent brand's relevance in its existing category.
Brand extensions are not always successful. Statistics record a staggering 84% of brand extensions fail. In fact, failed brand extensions sometimes can actually damage the parent brand too. A poorly executed brand extension can not only taint the parent brand's image, but also an extension into a category that isn't an suitable fit may confuse it's loyal customers. A case in point is the failure of Nirma toilet soap. This was because brand Nirma's association with low priced, tough detergent powder undermined the credibility of its new products category which required 'soft and tender' appeal. Sometimes brand extensions also fail because they are too niche.
If you plan for a brand extension into the cosmetics/beauty category, consider the following factors
Product development capabilities: Entering a new category could involve significant investments in product formulations, packaging design, development and manufacturing infrastructure. In such cases, involving an expert with product expertise relevant to the new category could help to manage the brand extension while you maintain control over the brand image.
Size of the category: In some cases the market size of the proposed category for brand extension may be quite small and unattractive for you to invest time and resources. In such cases, consider the brand licensing approach.
Distribution channels: Sometimes brand extensions are better suited to be sold through channels which are not reached by your brand. In such cases, a company with an existing distribution network in the new category could partner you to achieving faster retail placement and wider distribution.
Coming back to brand Zara, the company Vice president ,Larissa Jensen, affirmed Zara's entering  makeup, saying, "I think that makeup as a category could stand to benefit the most from this resurgence of positivity." Zara has always been known for its wide-reaching, trend-spanning appeal and this is what the brand is applying to its beauty line by giving it an 'inclusive and clean' status. According to Zara beauty Director Eva Lopez, "Despite the numbers, there's the reason for that optimism, as vaccinations are on the rise; experts predict a bounce-back for the colour cosmetics category. And as shoppers begin buying Zara's staple products, they may just want to pick up a lipstick to go with them".
Marketers must weigh each potential brand extension by how effectively it leverages brand equity from the parent brand, as well as how effectively it contributes to the parent brand's existing equity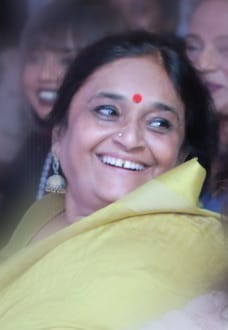 Sheela Iyer is an observer of the Indian Cosmetics & personal care industry and the editor of 'Cosmetech'. She regularly video interviews industry experts on Cosmetech TV and has her fortnightly podcast 'Cosmetics Today'
Subscribe to our free newsletter to read the latest news and articles before they are published.