Demand for Aluminium packaging surges as 'Sustainability' takes centre stage
Image used for illustrative purposes only
Globally, the usage of aluminium is growing in the cosmetics industry. Sheela Iyer spoke to packaging experts on the many benefits Aluminium has as packaging material for cosmetic products.
Changing consumer mind-sets, led by the on-going pandemic and the sustainability megatrend demands more and more options in packaging material. Issues like packaging convenience, reasonable costs, and performance integrity are traditional "must-haves." These have now taken a backseat to emerging concerns such as hygiene, sustainability, and direct-to-consumer offerings. While traditional must-haves are still on the priority list, but more pressing post-COVID concerns are making a significant difference. Most of the packaging experts in the CPC sector, I talked to, think that aluminium provides substantial answers to the changing consumer outlook.
Due to its extraordinary barrier properties, Aluminium provides optimal product protection. Aluminium is a sustainable material which can be recycled and has the highest scrap value. The special texture and shine of aluminium gives it a premium upmarket appeal. All these properties and more is creating an increasing demand for the alloy. Whether as tubes , Foils , aerosol cans or plain boxes , Aluminium is finding a place in the sun.
Aluminium tubes are used in many cosmetic products such as hair colour, skincare and shaving creams and cosmeceuticals. With customised protective internal coatings, the aluminium tube is suitable for all types of contents including those with more aggressive ingredients such as hair colour. The collapsible aluminium tubes avoids prevents air and micro-organisms from getting into it, during use, thus ensuring utmost hygiene, best product protection and a longer shelf life. Besides, aluminium tubes are unbreakable, light, and allow precise application. With growing demand for formulations using natural ingredients and for preservative free products, aluminium tubes offer total product protection and thereby longer shelf life.
The classical aluminium aerosol can has undergone changes over the years due to varying marketing, environmental and regulatory requirements. Besides the conventional cylindrical container, we can have the aerosol can in all sorts of remarkable shapes. Embossing and other cutting-edge printing technologies enable brands to offer attractive designs on the cans too. New innovative internal lacquer technologies are being introduced to encourage formulators to try out new ingredients in formulations , which may have been difficult just a few years ago.
Image used for illustrative purposes only
Aluminium foil is used in packaging such as pouches and sachets. It's natural metallic shine lends a premium look to the pack design and also protects the product from contamination and light.
Image used for illustrative purposes only
In terms of sustainability, aluminium is said to have many advantages due to various properties. Consider functionality and weight. It's light weight contributes to an efficient reduction of CO2 emissions during transport and distribution compared to glass which is heavier. Thin aluminium foil packaging applications are a good example for resource efficiency in terms of "preserving  functionality with less material".
With the advent of the pandemic, safety and hygiene are foremost in consumer mind. Omni-channel, nomads, convenience seeking shoppers demand innovative sustainable packaging and the aluminium packaging sector too is innovating to address these challenges.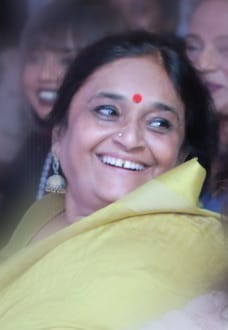 Sheela Iyer is an observer of the Indian Cosmetics & personal care industry and the editor of 'Cosmetech'. She regularly video interviews industry experts on Cosmetech TV and has her fortnightly podcast 'Cosmetics Today'
Subscribe to our free newsletter to read the latest news and articles before they are published.