Seventh edition of The Future Shopper Report released
Image used for illustrative purposes only
Wunderman Thompson has unveiled the 7th edition of the Commerce & Technology's Future Shopper report, a comprehensive study spanning 18 international markets, including India, and encompassing insights from 31,000 consumers. This report offers a compelling glimpse into the evolving habits and behaviors of online shoppers worldwide
In the wake of a post-pandemic world, digital transformation is shaping the future of retail, with 64% of shoppers envisioning that nearly two-thirds of their purchases will be made online in the next decade. Brands are gaining ground on marketplaces, with online spending via direct-to-consumer (D2C) channels doubling from 7% in 2022 to 14% in 2023. A significant 58% of global shoppers express a preference for buying from branded marketplaces.
Image for illustration purpose only.
According to the report, India stands out for its interest in "post-consumerism," which involves continuing to make purchases beyond one's lifetime through cloud-based 'personalities' or virtual avatars. The report also highlights India's notable preference for digital items. India's unique factors contributing to this trend include low mobile internet data costs, widespread mobile internet access, a young population, and affordable technology.
The concept of "compressed commerce," which emphasizes swift transitions from inspiration to purchase, resonates strongly with Indian B2B buyers. Furthermore, Indian and Thai consumers lead the shift towards ethical shopping habits influenced by concerns about global warming and the environment.
While voice commerce is slowly gaining traction, it has yet to become a dominant channel. However, China and India are at the forefront, with 72% and a significant number of consumers in the 25-34 age group embracing voice commerce.
Image used for illustrative purposes only
Omni-channel strategies are paramount to brand and retailer success. An impressive 77% of Indian shoppers prefer brands or retailers with both physical and online stores. Indian consumers are cautious about making substantial online purchases. Indian shoppers are increasingly intolerant of uninspiring or unengaging shopping experiences, ranking high in return rates, and they expect deliveries in less than two hours, emphasizing their impatience compared to global shoppers.
Marketplace growth remains robust, with 42% of consumers open to using dating apps provided by marketplaces, a figure that climbs to 51% for energy, water, and utilities purchases. India stands out as one of the top five countries open to marketplace dating services.
Hugh Fletcher, Global Head of Consultancy and Innovation at Wunderman Thompson Commerce and Technology, emphasizes the importance of offering a seamless shopping experience across all channels and devices, underscoring that the consumer of the future will have distinct expectations. Businesses must prepare to provide the right experiences across evolving channels to meet these demands.
The report serves as a compass for businesses navigating the ever-changing landscape of consumer behavior, offering essential insights into the future of retail and the evolving demands of the modern shopper.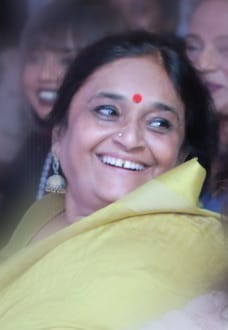 Sheela Iyer is an observer of the Indian Cosmetics & personal care industry and the editor of 'Cosmetech'. She regularly video interviews industry experts on Cosmetech TV and has her fortnightly podcast 'Cosmetics Today'