FaceBook pushes into e-commerce with the Faceshop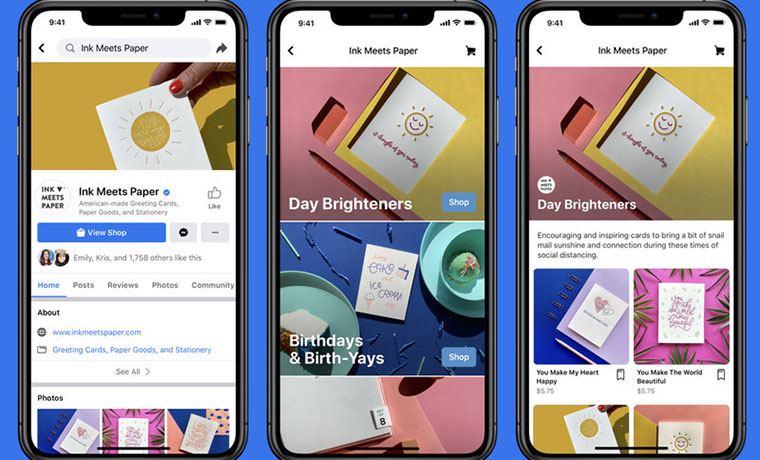 Facebook has launched new tools to help small businesses which are suffering in the wake of the pandemic. Now, they will be able to create a Facebook Shop for free, where they just upload their catalogue, choose the products they want to feature, then customize it with a cover image and accent colours. Visitors can browse, save and order products. The idea behind Facebook Shops is to bring millions of small businesses, many of which were businesses that post and advertise on Facebook, online aggressively. Besides, the pandemic and lockdowns have made consumers more likely to treat FB and Instagram pages as sources of information on local businesses, thereby making great sense to allow visitors to make purchases without having to leave the Facebook and Instagram apps. The company also plans to launch another experience called Instagram Shop, which will allow users to browse and buy products directly from Instagram Explore.
Subscribe to our free newsletter to read the latest news and articles before they are published.